Manufacturing and Engineering Magazine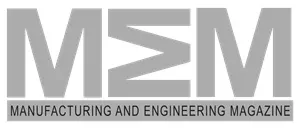 Manufacturing & Engineering Magazine, abbreviated to MEM, is a leading UK engineering magazine and manufacturing news source, covering a wide assortment of industry news sectors such as: contract manufacturing, 3D printing, structural and civil engineering, automotive manufacturing, aerospace engineering, marine engineering, rail engineering, industrial engineering, CAD and schematic designs.
Through a combined print and online readership in excess of 100,000 industry professionals, Manufacturing & Engineering Magazine is the number one source for UK engineering news, developments and case studies. As such, the magazine offers the ideal channel for businesses looking to talk about their services on a national scale, in an entirely business to business format.
Incorporating all aspects of the engineering sector, Manufacturing & Engineering Magazine is a keen champion of innovation and technological advancement across all levels of the manufacturing chain, as well as in the methodologies applied to engineering disciplines. Not only highlighting the overarching engineering news topics, the magazine also highlights other, more specific areas such as: transport news, construction news, infrastructure news, healthcare news, pharmaceutical news, manufacturing news, technology news and even news pertaining to consumer goods.